Promoting South African Literacy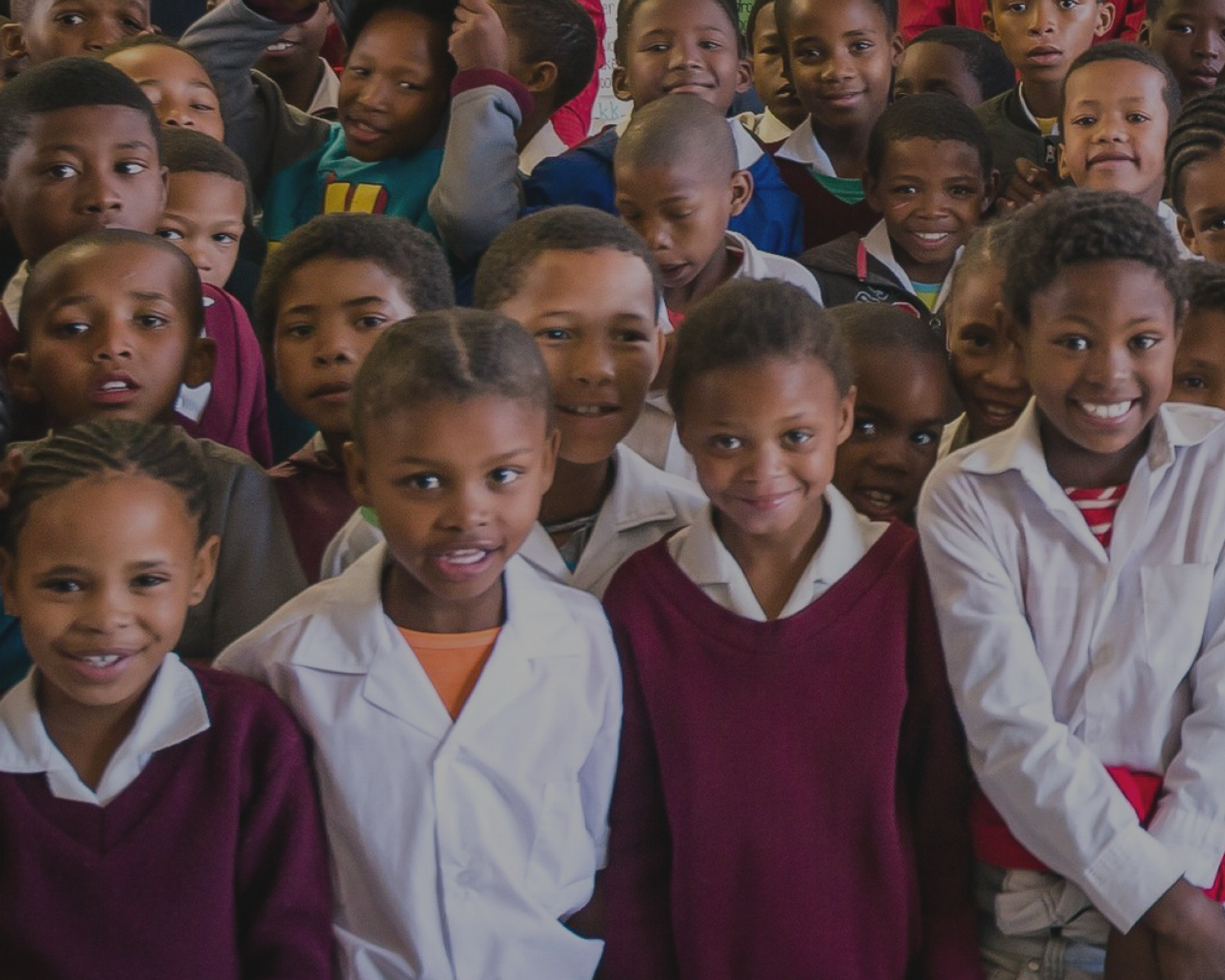 From the heart of the Karoo
Five Loaves Two Fish is a registered charity (204-694 NPO) that seeks to promote education in South Africa. We are based in the little Karoo town of Klipplaat, about 2 hours drive inland from Port Elizabeth, in the Eastern Cape. Here, many people are very poor, under-educated and unemployed. Many adults cannot read. This is where our project began.
What we do
We raise funds to pay three remedial teachers at the local primary school, where many children need help with learning to read. The government do not provide remedial teachers, and the parent body at the school cannot afford to appoint any. Five Loaves Two Fish also needs funds to pay the study fees of several Klipplaat teachers-in-training who are studying by correspondence.
Our teachers in action in the remedial reading classroom.
Our teachers have more than 100 children on their lists, and make sure that they see each child at least once a week. They are there every school day, all morning, patiently and lovingly helping children learn to read. The headmaster and teachers at the school are very supportive of the programme, as they can see the difference that it makes to the children that they teach.
The leader of our programme, Mrs Bruiners, is a retired Grade 2 teacher, seen here helping some children learn to read.
Ms Williams, who for many years was a teacher-in-training with us, and whose study fees were paid by Five Loaves Two Fish, is now a qualified Foundation Phase teacher and has taken up a state-paid post at a school nearby.
Here is the remedial reading classroom, with our two new teachers installed. Ms Grootboom and Ms May are both young teachers-in-training who are keen to learn how to teach children to read.
Make a donation
We encourage people to make donations to Five Loaves Two Fish, as we need money to pay our remedial teachers and to pay the study fees of the student teachers we support. We are a registered Non-Profit Organisation, with registration number 204-694 NPO.
Start a project in your own town
Throughout the country there is a desperate need for remedial teachers who can help children learn to read. People can do this either by paying others to teach, or they can volunteer their time, and go to a school and help children themselves. Contact us if you would like ideas about how to get started.
use our resources to help others
Over the years we have developed our own materials, and would like to make them available online so that ordinary people can get out there and start teaching others. Our materials make it easy to make a difference to someone who cannot read.
Please contact us if you would like our stories to be tailor-made for your own town. We can do this for you free of charge.